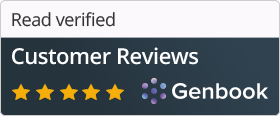 Offered by an experienced, professional Reiki Master Teacher, PathFinder's high quality, comprehensive Reiki classes will prepare you for wherever your healing path may lead. Come to be inspired, have fun, and expand your entire Being.
Texas massage therapists receive 7 CEUs for each class.
Feeling depleted, overwhelmed, stuck, stressed or distressed? Replenish yourself with PathFinder's diverse set of nurturing energy healing techniques and feel better immediately.
Reconnective Healing and The Reconnection work with the crucial pathways and structural framework of your energy field to jump-start your life and rapidly facilitate permanent change in your life.
The Reconnection FAQ
;
Carrie's personal Reconnection experience
;
Donna's Reconnection experience—a rebirth
Our animals are just as susceptible to the stresses of daily life as we are. They are exposed to environmental toxins and pollution; they absorb our emotional distress, take on our pain and dis-ease, and accumulate cellular memory of trauma, fear, and injuries. Reiki, energy healing, and flower essences can help keep your pets balanced, healthy, and happy.
When you know the key aspects of your life purpose, everything becomes easier. Find the "beacons of light" that will consistently guide you throughout your life no matter how your specific path unfolds.